Brian P. Russell
President & Founder
Brian Russell is a native of Columbus, Indiana. He is noted for his commitment to improving the community through his professional and volunteer efforts.
Mr. Russell graduated from Indiana University's Kelley School of Business in 1993 with a Bachelor of Science Degree in Finance and minor in Economics. He founded Russell Development Company (RDC) in 1998 to focus on commercial real estate in South Central Indiana. RDC focuses specifically on office, industrial and retail real estate. Services include brokerage, property management, acquisition and consulting.
In addition to his professional pursuits, Mr. Russell is active in the Columbus community, having served on the Boards of the Heritage Fund, Columbus Capital Foundation, Columbus Area Sports Advisory Council and Columbus Parks and Recreation Board.
Mr. Russell and his wife, Erin, are the proud parents of Sam, Will, and Maggie.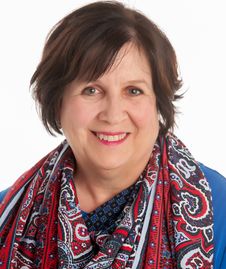 Debbie Kelly
Office Manager
Debbie Kelly joined Russell Development Company in 2009. She is committed to excellent customer service and takes pride in her commitment to the company.
Born in Richmond, Indiana, Debbie was transplanted to Columbus when she married her husband, Dell, who was employed with Cummins. She attended Ivy Tech, studying in the business department, with an emphasis in accounting.
Debbie focuses on the day to day business of RDC, taking care of the accounting end as well as the property management of the properties owned and/or managed by Russell Development.
She and her husband, Dell, own and operate a farm in eastern Bartholomew County. She is a member of the Liberty Church of the Nazarene. They have been blessed with two sons and a daughter, as well as a son-in-law and daughter-in-law. But see her eyes light up when you mention her grandchildren!
Jim Ryse
Facilities Manager
Jim joined Russell Development Company in 2000. He is committed to helping our customers and takes pride in getting the job completed.
Jim focuses on maintaining the properties managed by Russell Development Company and is available if an emergency should arise, anytime, day or night.
Jim, a native of Greensburg, Indiana, currently resides in western Bartholomew County and attends Waynesburg Christian Church 726 Washington Street, Suite 150-B
Email
info@russelldevelopmentcompany.com